Michael Constantine Dimopoulos
---
---
About me:
I am an ethnic Greek, born and raised in Greece;
Computer & electrical engineering student at IHU;
Deeply interested in human nature, history, anthropology, sociology etc;
Interested in Unix and its philosophy, as I value simplicity and effectiveness in computing;
Interested in computer security, privacy and free (as in freedom) software, as well as P2P technology;
An idealist with the full meaning of the word, both in terms of metaphysics as well as the way I look at life. This does not mean I am naively optimistic.
I am an advocate for:
Free software, as defined by GNU;
Modular, simple and elegant programs;
Decentralization of modern web infrastructures;
Consideration of and open mindness to radical/controversial opinions;
An alternative understanding of political and socio-economic structures;
The disregard of modern western biases and favouritism wth respect to ideas and opinions;
The disregard and ridicule of victimhood as a valid argument in political settings, and as a general habit;
Discipline and sucrifice as a means to an end, but also smart thinking and collaboration. Everything in balance.
I am not and never was a reactionary. My beliefs are not a reaction to modern degeneracy. They're not defined by my enemies. My beliefs are consistent; they're timeless, independent of temporary trends, irrelevant to what is popular.
This site is my personal archive repository. You'll find anything from essays to files, etc. Not everything hosted here necessarily represents me, unless I've explicitly stated so or it was written by me. All kinds of art displayed on this website were made by me and are published under the Creative Commons Attribution - Share alike - No commercial 2.0 license (CC BY-SA-NC 2.0) unless explicitly stated otherwise.

              __   __
           .'_  \ /  _'.
        _._   \  v  /   _._
      /    ''-'  '  '-''    \
     /  /  /           \  \  \
    / // // /         \ \\ \\ \
   / // /  / |       | \  \ \\ \
  / // /     \  / \  /     \ \\ \
 //          _/.   .\_          \\ 
            ;''|   |'': 
              // . \\
             '///:\\\`
               ''"''

Projects
Houndsniff
is a hash identification program written in C. Visit the
site
for more information. You can clone it from
Github
.
PAX
is a personalized wordlist generator I wrote in python that creates dictionaries / wordlists based on the information you give it. You can later use the wordlist in a dictionary password attack in a pentest setting. I'm currently rewritting it in C, in a more modular style. Until I release the C vesion, you clone the Python version from
Github
.
Donate
Monero address: 4ATZrrxwE5U5s5f7fjmWGkSEH9vdrRu49XPjBuUm1PrFdSYPJiCpLuvb9ftL7CZHDt4y2TF7iQKy82Kj1tjicM6bD8yP8ff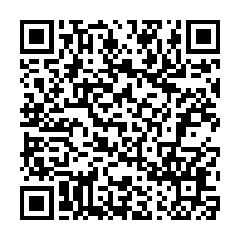 Alternatively, to support me for free you can use my referral link for vultr.com, a VPS service. As a result you will get $100 credit for a month on vultr and I get $25, which is about 3 months of hosting my website, email server and everything else I run on this server. The link: https://www.vultr.com/?ref=8896049-6G